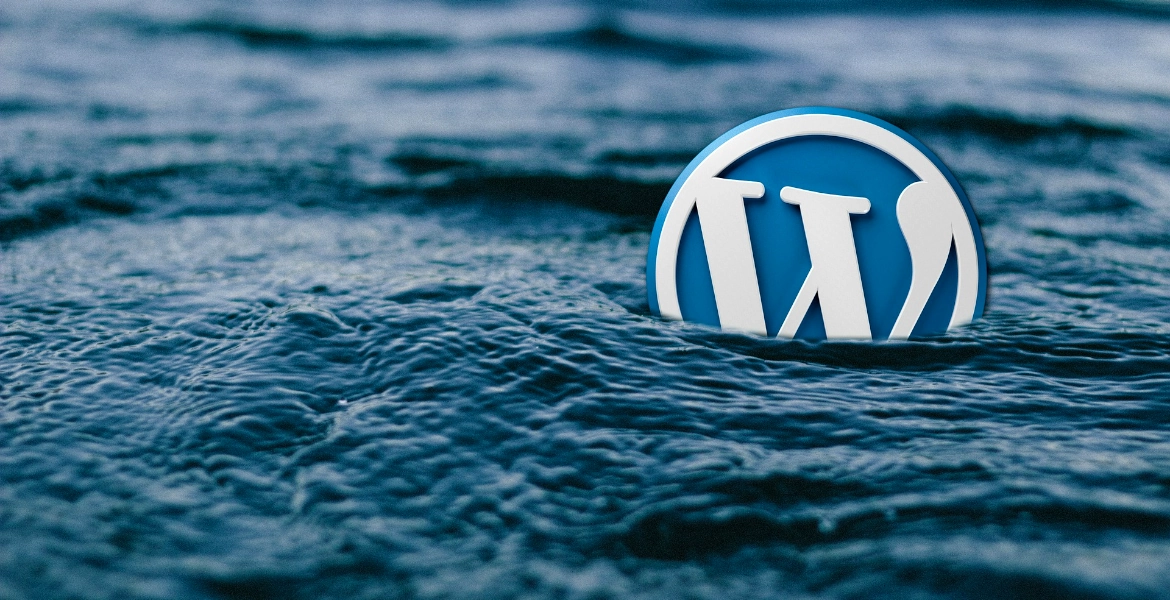 WordPress is currently the most popular content management system (CMS), on the basis of which you can build not only a free blog, but even a comprehensive online shop. In this article, I present the most important information about this functional platform, present its main advantages, and briefly explain how creating WordPress websites looks like in the initial stage and how much it costs.
Table of contents:
 WordPress - how to get started and what is the CMS?
 Why WordPress?
 WP in numbers or WordPress statistics
 WordPress templates - free or commercial?
 WordPress website development - how long does it take, cost
 WordPress - wp admin login
 WordPress from scratch - summary
WordPress - how to get started and what is the CMS?
WordPress is a relatively easy to use and extremely popular Content Management System (CMS) that allows you to create and edit websites. Initially, WordPress was used mainly to construct blogs and modest business card websites. Nowadays, this platform offers much broader possibilities and can be used to create an extensive WordPress online shop based on WooCommerce plugin, or a fully professional corporate website.
How to start creating a website based on CMS WordPress? First, you need to buy a domain (in simple terms: it is a unique website address that redirects the user to a specific site) and hosting, i.e. a service consisting in providing space on a server where WordPress will be installed. You can also opt for your own server, which will not be shared with other clients/tenants. The most popular hosting companies in Poland include nazwa.pl, home.pl, dhosting.pl, hostinger.pl, or ovhcloud.com/pl.
Once WordPress is installed, the admin panel is configured and the theme is uploaded. I will describe these processes in detail in subsequent articles on my blog.
Why WordPress - advantages
The huge popularity of the WordPress CMS has lasted for over a dozen years and it is not likely to wane in the near future. WordPress is a fully free platform, which can be used effectively even by people with no programming skills. However, before starting to use WordPress, it is worth to have at least basic knowledge about its capabilities as well as limitations.
The WordPress CMS offers a wide spectrum of template / theme customisation, thanks to thousands of plugins enhancing visual experience and improving user experience. As a result, you can quickly create a unique and impressive website with sliders, parallaxes, carousel components or animations.
Other strengths of WordPress include easy-to-use page builders (WPBakery Page Builder, Gutenberg, Elementor), intuitive WP cockpit navigation and SEO support elements. WordPress as an open source platform (this means that every developer can edit the source code, i.e. de facto introduce their own changes to the software) is additionally constantly developed and updated.
WP in numbers or WordPress statistics
The impressive growth of WordPress over the past decade is best illustrated by the numbers. According to an advanced data analysis performed by W3Techs, over 455 million out of approximately 1.3 billion websites in the world are based on WordPress CMS. This statistic is constantly growing, after all, every year there are about 2 million downloads of the WP installation file package, and every day 661 new WordPress websites and 281 new online shops based on WooCommerce are created.
The achievements of internet users using the WordPress CMS are also impressive. Every month, WordPress users create around 70.5 million new posts and publish over 52.1 million new comments. To put it in perspective: just under 410 million users generate more than 21.1 billion page impressions per month on websites and pages based on the WordPress CMS. That is why WordPress has become a global hegemon, which has definitely outdistanced platforms such as Joomla, Shopify, Wix or Squarespace.
WordPress templates - free or commercial?
Continuing the statistical theme, the official wordpress.org website offers about 60 thousand plugins and over 9100 licensed WordPress templates - the vast majority of them are free. If you opt for the paid option, the choice of templates expands to over 31,000.
So since there are so many free WordPress themes out there, is it worth spending the extra money just for this one? It all depends on the purpose of your website and your requirements for your site.
If you are interested in an uncomplicated and reasonably functional WordPress business card website, you can indeed limit yourself to free templates. However, keep in mind that the customisation options for such templates are severely limited.
More demanding and unique projects, on the other hand, usually require using commercial themes (and editing them) or writing a completely new, dedicated WordPress template from scratch. Ready-made, paid WordPress templates cost about $29-$69 (this fee is one-time). The biggest distributor of WordPress Themes and WordPress Templates is Envato Pty Ltd - owner of themeforest.net.
WordPress website development - how long does it take, cost
Many people wonder how long it actually takes to create WordPress websites and how complicated the process is. Here again, a lot depends on the sophistication of the website design. A WordPress business card website can be ready in as little as 3-5 days if the client gathers all the necessary materials to place on the website (texts, photos, videos, animations, testimonials, documents, etc.) and there is no need to make far-reaching changes to the theme files. The cost of the whole project - including basic SEO and Google indexing - can be closed in the amount of 1500-1800 PLN net.
Complex websites, containing several subpages and unique components, take about 14-28 days to build. The length of development depends on technical factors, such as the quality of the code written by the theme's creators, or the level of matching plugins to the main template. This type of projects can be estimated by WordPress specialist, so called WordPress Developer, at around 3000-4000 PLN net. Higher amounts concern orders with a very high level of template customisation and are usually settled individually.
WordPress - wp admin login
Once the project is complete, the client is given access details to the WordPress cockpit, also known as the WordPress dashboard. The wp admin login is possible as soon as the WordPress installation on the server has been successfully completed.
How does wp admin login work in practice? You need to enter the name of your website in the address bar of your browser and add the suffix wp-admin after a slash (e.g. www.adresTwojejstrony.pl/wp-admin). In exceptional cases - mainly for network security reasons - it is possible to change the WordPress login address on your request. After redirecting to the indicated login address, you should see a window with fields to fill in. All you need to do is to enter the correct login and password, click the "Log in" button and after a few seconds you can already browse the WordPress admin panel according to the assigned role (administrator, editor, author, subscriber, contributor, etc.).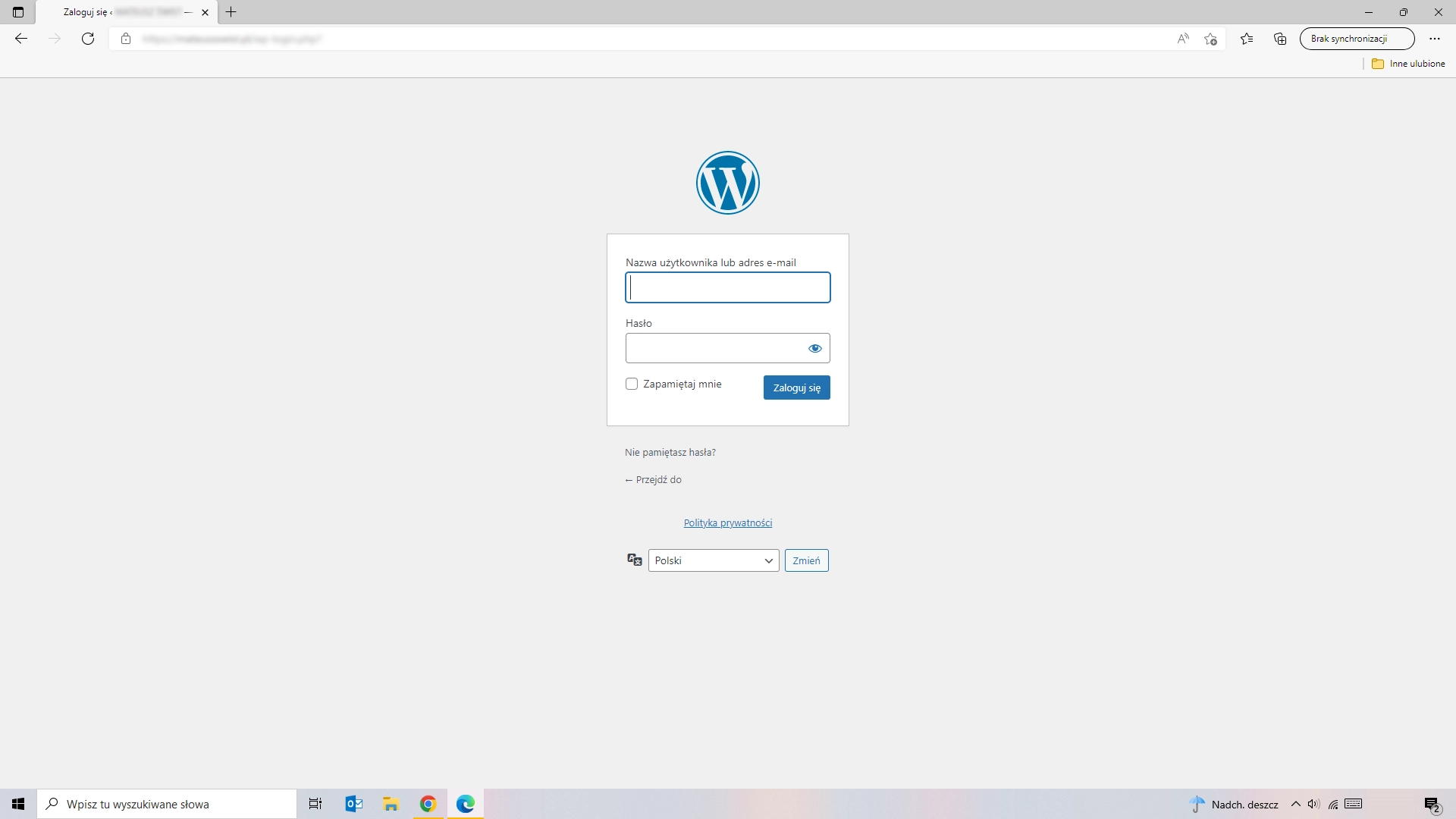 WordPress from scratch - summary
Over the past years, the WordPress platform has evolved significantly and today it is already a global leader when it comes to free CMS systems. WordPress is now used not only by web developers and bloggers, but even by global giants in their industries, such as Microsoft, TED, BBC, Reuters or TripAdvisor.
Positive experience of thousands of companies and individuals from all over the world who appreciated the intuitiveness, flexibility, ease of use and usability of this CMS is the best answer to why you should create a WordPress website. Contact me at any time and I will quickly and professionally guide you through the entire website creation process.